Change Chrome User-agent String, Read top Magazines Free
Posted:
Sun Nov 16, 2008 3:34 am
Article Source:
Change Google Chrome User-agent String, Read Popular Magazines for Free
Digital magazine provider Zinio offers up the current issues of 23 magazines - including U.S. News & World Report, Popular Photography, PC Magazine, Technology Review, Macworld, Elle, Car and Driver, Outside, Playboy, Penthouse for free full-browsing by iPhone users. However, you can change the non-iPhone browsers user-agent string to that of iPhone and you will be access them for free.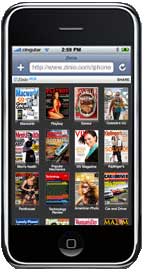 If you are using Internet Explorer, Firefox or Safari, you can modify the user-agent string through add-ons or registry, it's very easy. Unfortunately, Google Chrome doesn't support externsions yet and the user-agent doesn't store in registry. You must directly modify the chrome.dll - open chrome.dll in a Hex editor, search Google Chrome User-agent string and then overwrite it.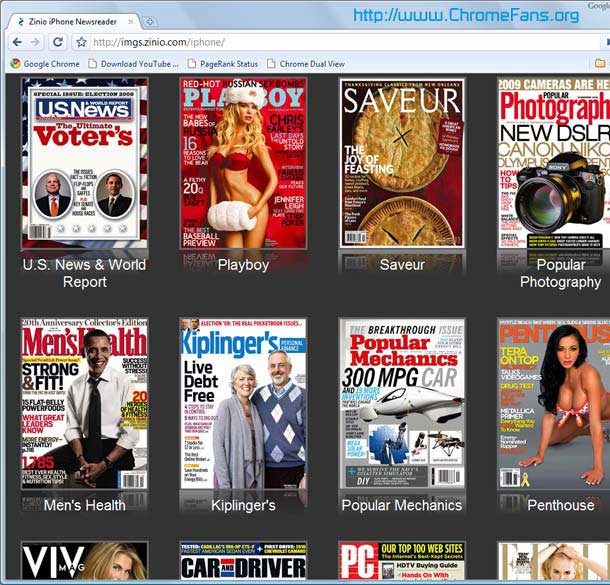 To change Google Chrome User-agent string, visit:
http://www.chromefans.org/chrome-tutori ... r-free.htm